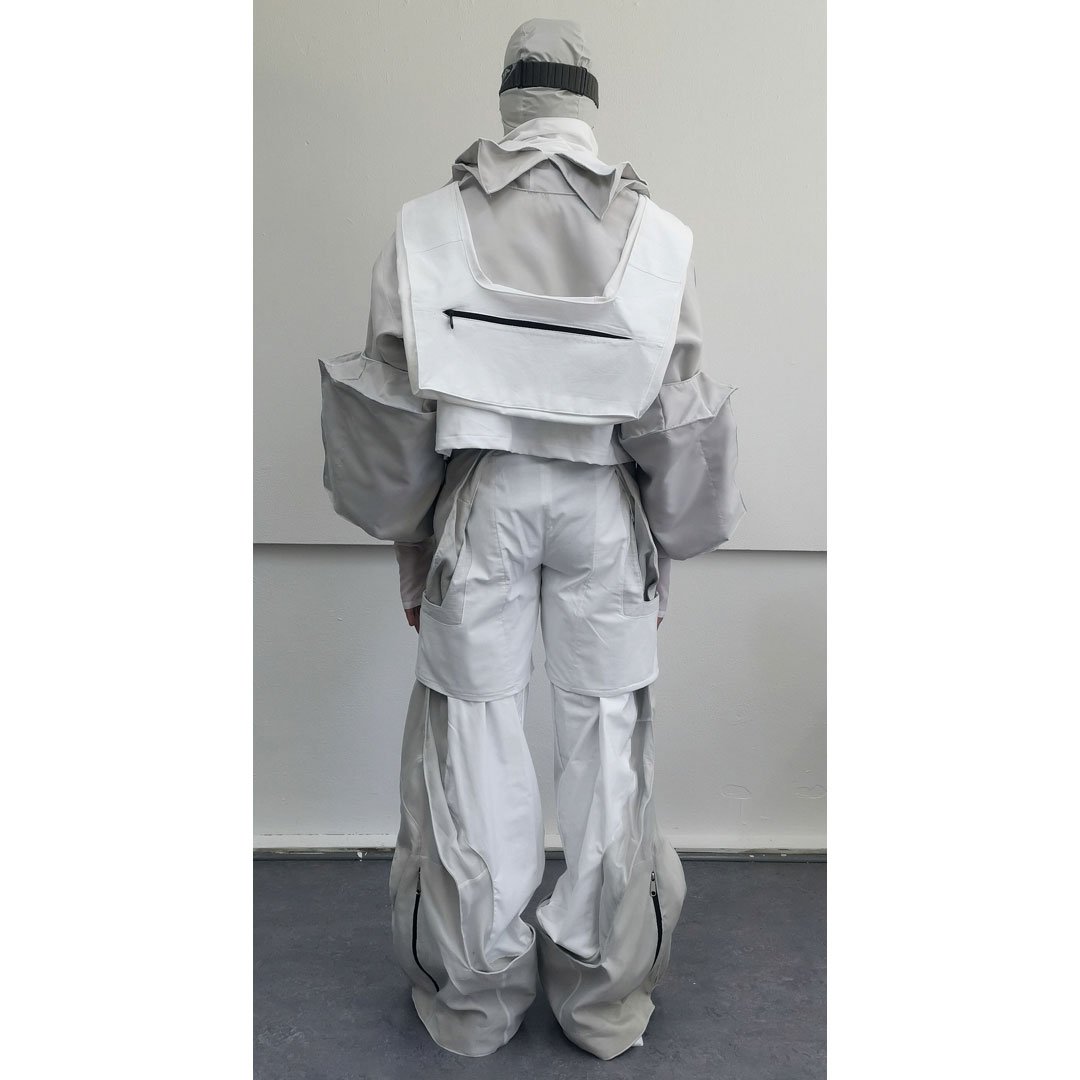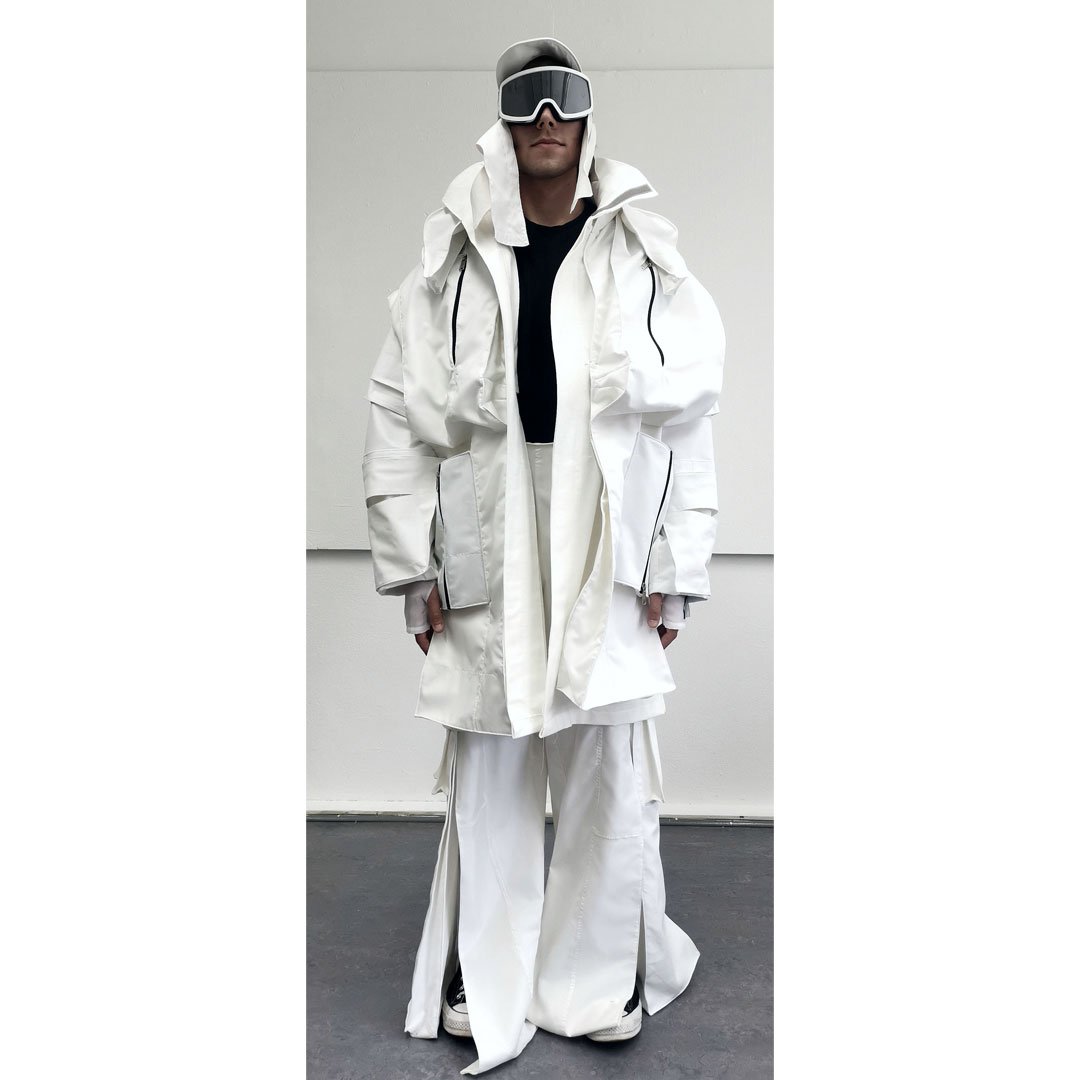 Jasmia Schunder - Fachhochschule Bielefeld
Heat Waves – Fachhochschule Bielefeld
Kollektionstext:

K O L L E K T I O N S T E X T //englisch
My bachelor collection "Heat Waves" is based on the requirements for clothing in a future shaped by climate change. In an apocalyptic world, it is essential to protect the body from dangers and influences caused by extreme weather events such as heatwaves. Inspired by this scenario, I worked with archetypes of modern and historical firefighter clothing. In my collection, I incorporated the geometric and protective elements of firefighter apparel, as well as the construction using multiple layers of fabric.

K O L L E K T I O N S T E X T //deutsch
Meine Bachelor Kollektion "Heat Waves" basiert auf den Anforderungen an Kleidung in einer vom Klimawandel geprägten Zukunft. In einer apokalyptischen Welt gilt es den Körper vor Gefahren und Einflüssen durch Extremwetterereignisse wie Hitzewellen zu schützen. Inspiriert von diesem Szenario habe ich mit Archetypen der modernen und historischen Feuerwehr Bekleidung gearbeitet. In meiner Kollektion habe ich die geometrischen und schützenden Elemente der Feuerwehrkleidung aufgegriffen, sowie den Aufbau durch mehrerer Stofflagen.