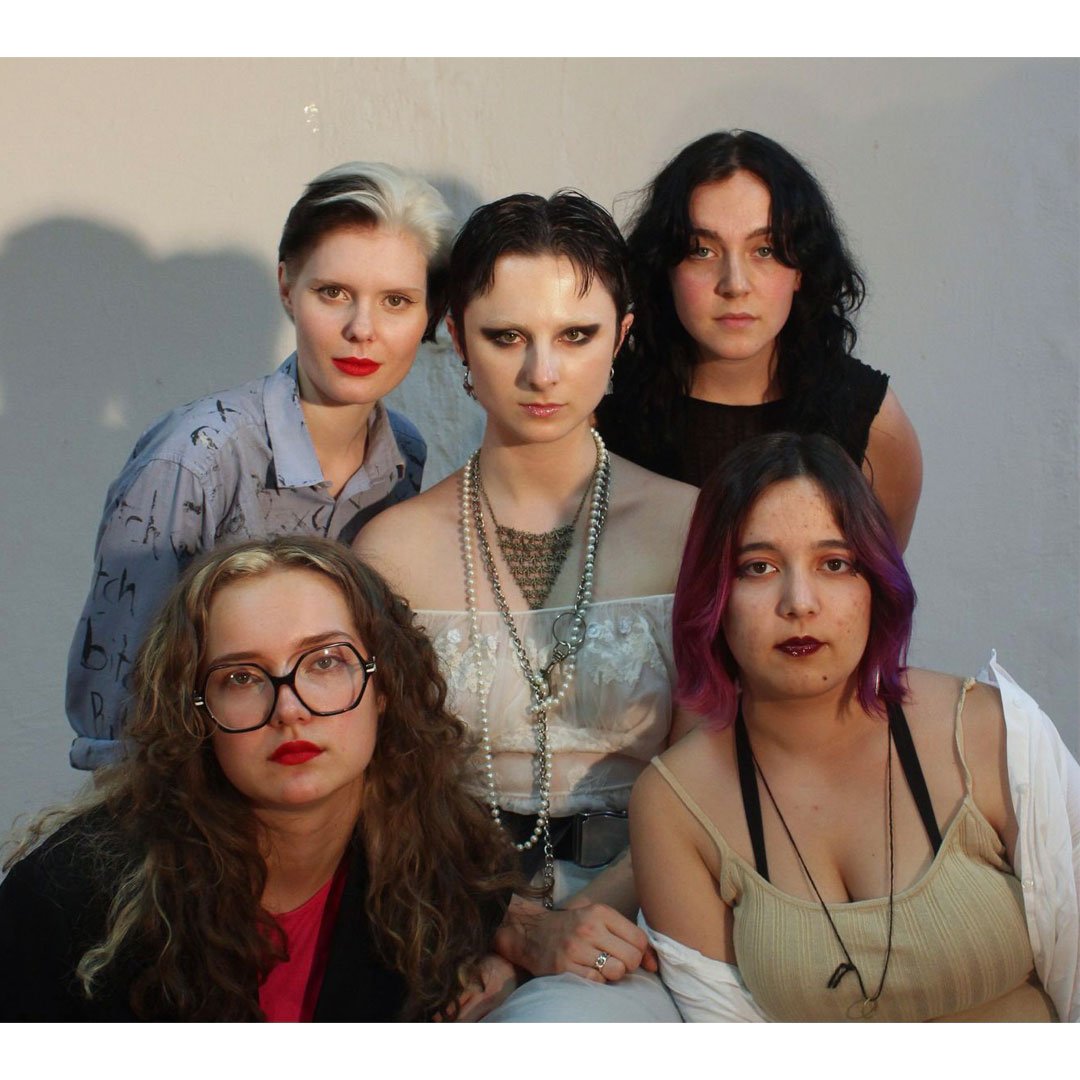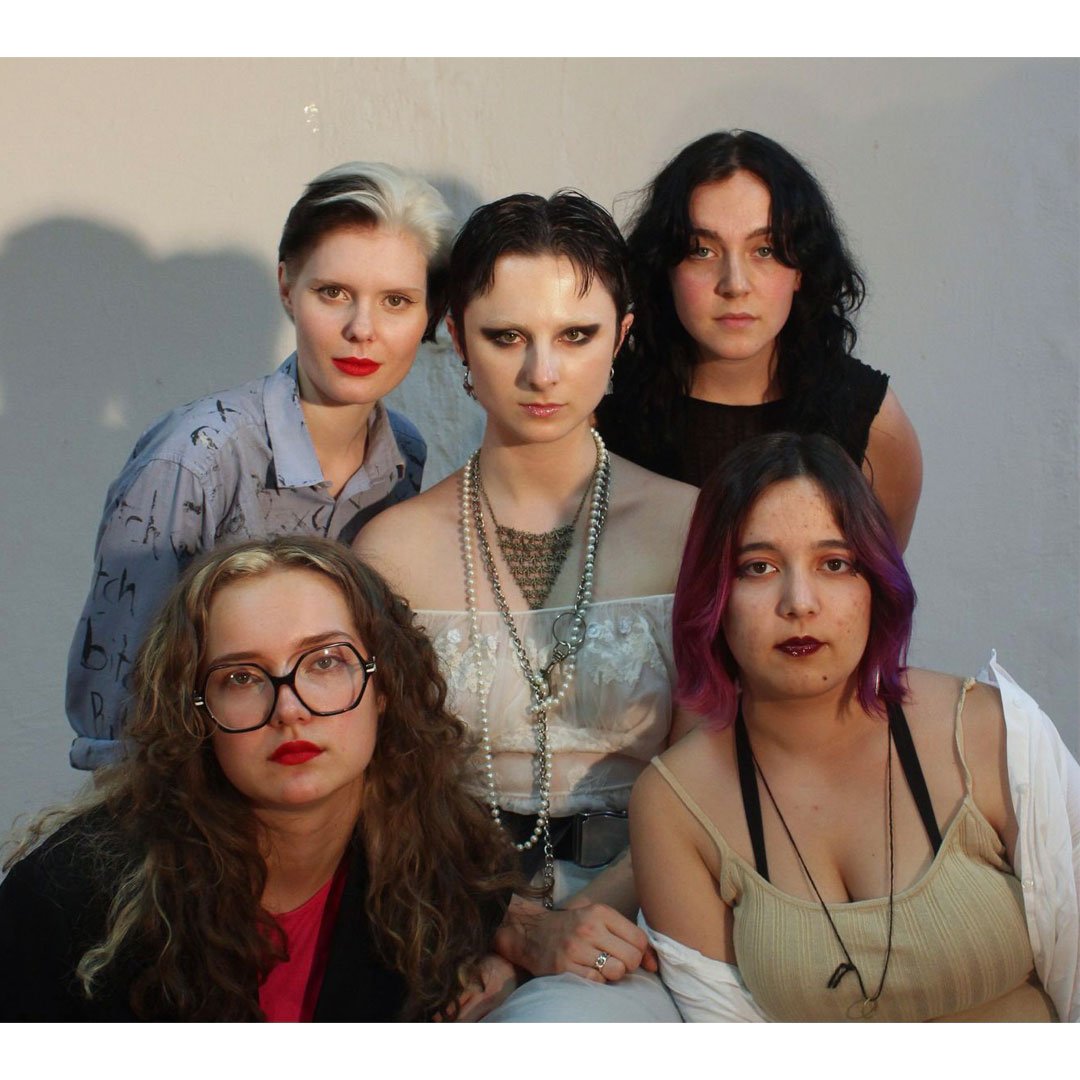 A.Barber, W.Liljestrand, C.Henriques Farinha, K.Mikhailava, C.Schuemperli - Atelier Chardon Savard - Marcomedia
Destruction – Atelier Chardon Savard - Marcomedia
Given the concept of destruction, we explore the radioactive turbulence of humankind's influence on earth. Our garments scream angry mutation and alien manifestation of confusion and rage in polluted textures.

Azura Barber is British 22-year-old 2nd semester student studying at Atelier Chardon Savard in Berlin. After graduating with a Psychology Batchelor's, they moved on to their joint passion for fashion design that stems from their commitment to de-gender fashion and provide a channel of expression in their own identity and for others.

Katsiaryna (Ekaterina) Mikhailava, a 17-year-old student currently enrolled in the second semester at Atelier Chardon Savard (Berlin campus), her fashion journey has that began 3 years ago.

Motivated by the interplay between tailoring craftsmanship and the human body, her passion for fashion has expanded to include collaborations with Berlin-based artists. Through these partnerships, Katsiaryna strives to create personalized garments, showcasing her vision and creativity in the design.

Wilma Liljestrand is a 22-year-old fashion student at Atelier Chardon Savard Berlin, originally from Sweden. Designing clothes from a very young age, Wilma uses the freedom of design to create her own artistic vision that strongly embodies her passion of a unique mix of vintage and contemporary design.

Carla Aylen Schuemperli (aka Ci), is a 20-year-old student in her 2nd semester. Born and raised in Switzerland with an Italian-Argentine background.

She graduated as a Textile Designer at CSIA (professional Art high school in Lugano) and is now entering her studies as a Fashion Designer, showing a great interest and passion towards a Futuristic and streetwear style, following names such as Maison Mihara Yasuhiro,Feng Chen Wang, Rick Owens;…

Carolina Farinha is a 19-year-old student in the second semester Fashion Design course at Atelier Chardon Savard in the Macromedia Berlin campus. They have a background in traditional pattern construction and finishings, however they have more interest in alternative materials and the deconstruction of the human shape.